Feature #1754
Ads form needs to be restructurized
Assignee:
Andriy Lesyuk
---
Description
Current ads form is not very friendly!.. Here are issues:
One-level list of placeholders is hard to read
It's not clear what placeholders already have ads and which don't (for Firefox corresponding options have "checked" icon which however do not work under e.g. Chrome)
When HTML code is modified and one selects another placeholder the confirmation dialog appears... But the placeholder is no changed back if user rejects!..
I plan to change this form in the next version. Some ideas:
To the left we can have "menu" like:

Content

All pages
Project page
...

Sidebar

Some "tab" (or similar) can allow switching to "menu" like:

All pages
Project page
...
Not sure where to place the outline for now...
History
File new_ui.png View added
Due date set to 02 Aug 2013
Status changed from Open to In Progress
% Done changed from 0 to 100
This is how it will look: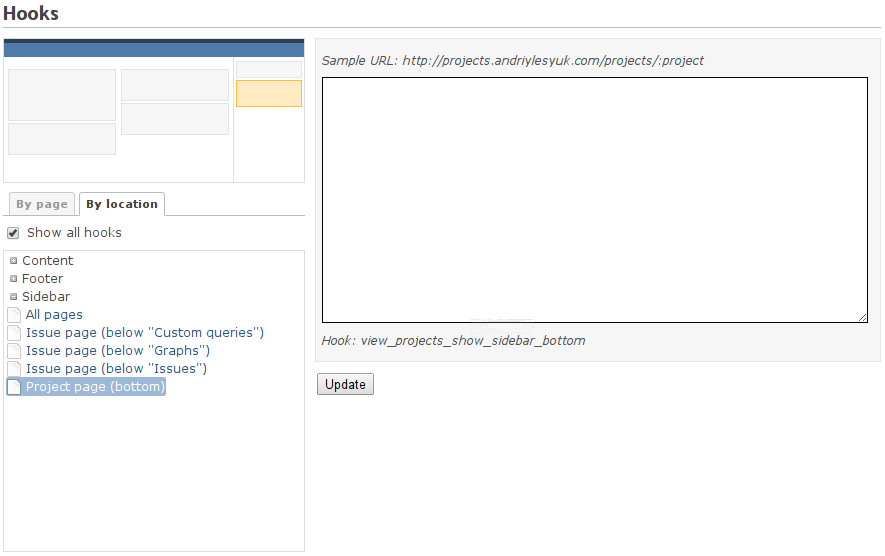 Status changed from In Progress to Closed
Applied in changeset r17.